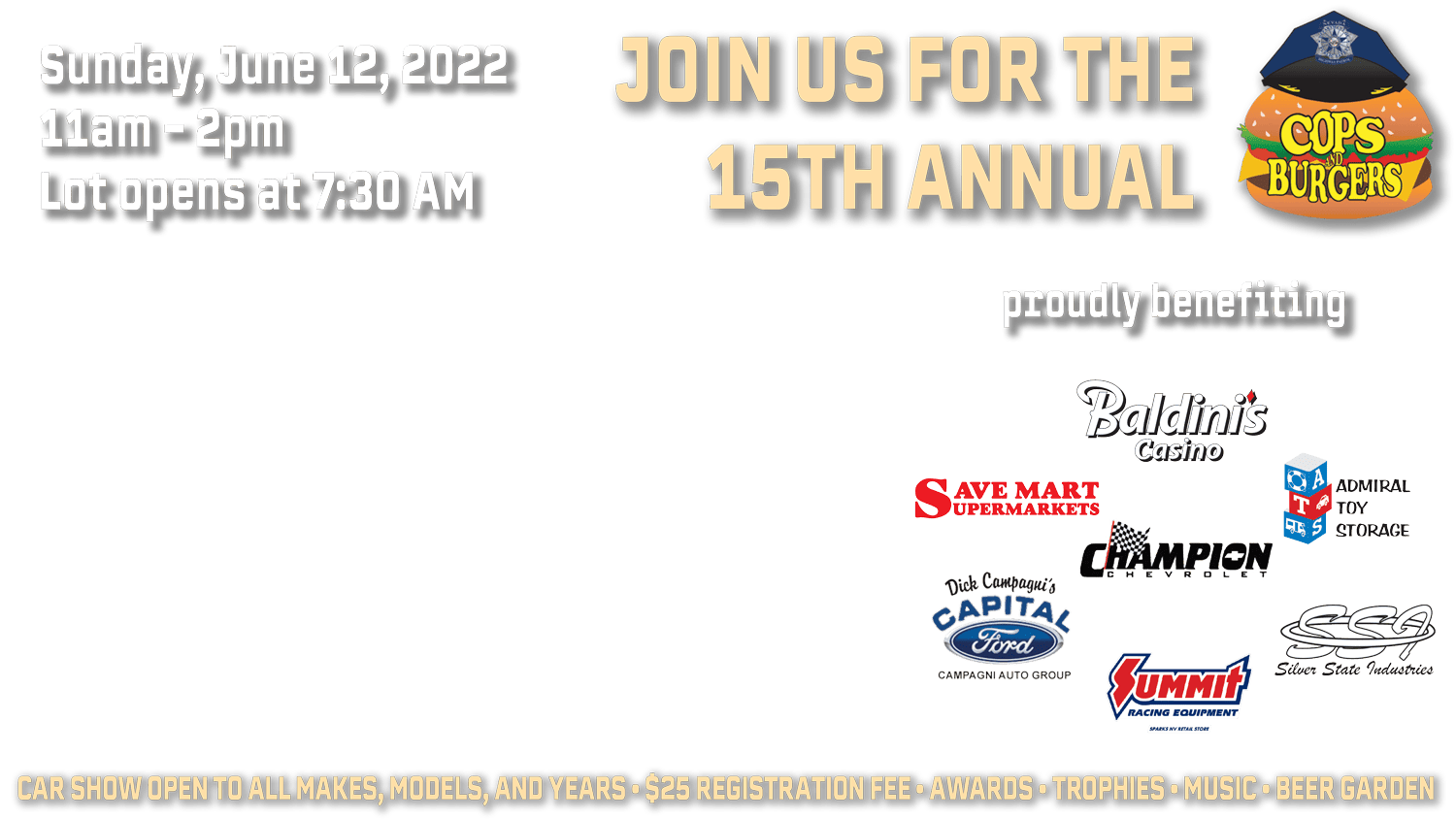 15th Annual Cops & Burgers Car Show
Hurry! Make plans now! Get your friends! Get your family! And plan to be at this year's Cops and Burgers Car Show. This is the 15th year, so you know it's got to be good! Admission for spectators is FREE! FREE! FREE!
There will be 300 hot rods, classic cars, and everything in between! 
There's food! Can you smell those sizzling BBQ burgers!? Lots of beverages and ice-cold beer. Featuring a DJ and FREE LIVE entertainment provided by Brian Andrews as Elvis & Friends. The show is open all day Sunday, June 12, from 7:30 AM until 2:00 PM at the Baldini's Event Plaza. 
If you would like to exhibit your ride, all makes and models are welcomed. Simply show up on site early and pay your $25 registration fee. A jury panel will select winners and award prizes. The show opens at 7:30am so be early to set up. Judging starts at 11 AM.
If you're coming in from out of town, Baldini's Event Plaza is conveniently located at 865 South Rock Boulevard in Sparks, Nevada 89431
All proceeds are going to benefit the Special Olympics of Nevada.
Interested in being a vendor? Contact rwike@baldinissports.com