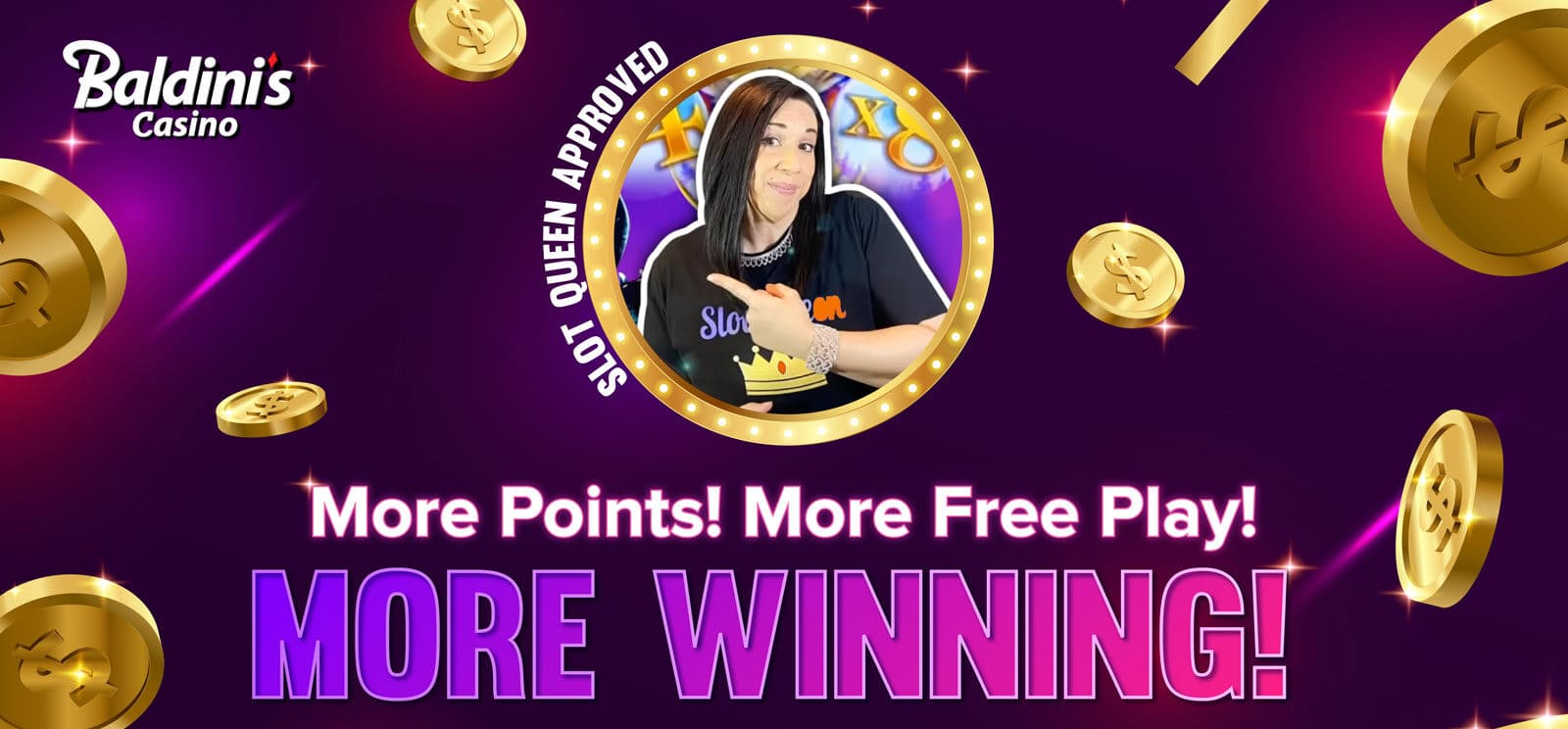 PLAY AT BALDINI'S & GET ALL OF THE
POINTS YOU DESERVE!
If You Play Anywhere Other Than Baldini's You Are Not Getting all Of The Points And Perks You Deserve!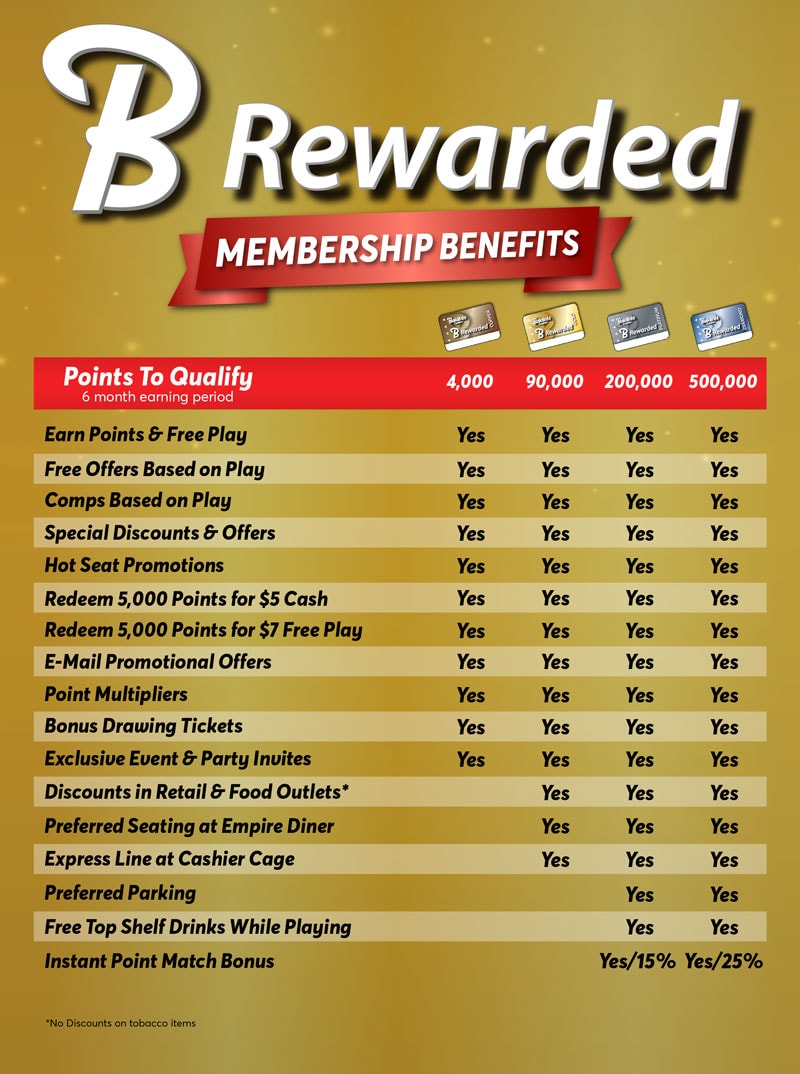 How Do We Compare?
Here's How Rewards Work At Other Reno / Sparks Casinos:
10,000 in points gets you $5 in cash or $5 in free play.
At Baldini's = 5,000 in points to get $5 cash or $7 in free play!
At Baldini's You earn FASTER, redeem SOONER, and GET MORE for your play!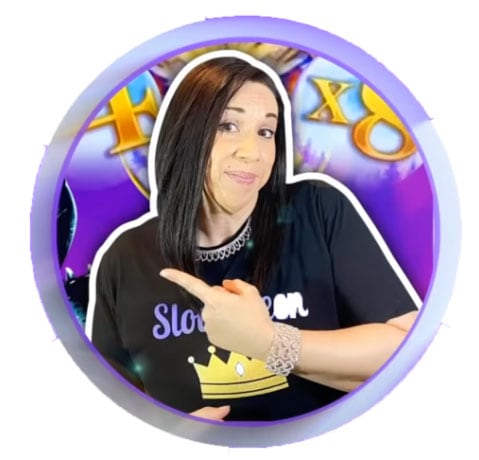 More fun • More free play • More points
More Winning!
B REWARDED HAS THE HIGHEST REDEMPTION RATE IN RENO!
We have improved the way you earn points!
For every $1 you Play, Not Win or Lose, You Earn:
➤ Earn 3x Points on All Video Reel Machines.
➤ Earn 2x Points on Video Poker and Keno Machines.
➢ Select Video Poker Machines Will be $1 = 1 Point
➥ Video Reel $1 = 3x Cashback
➥ Video Poker $1 = 2x Cashback
Earn Up To 3x Faster
All Day, Every Day!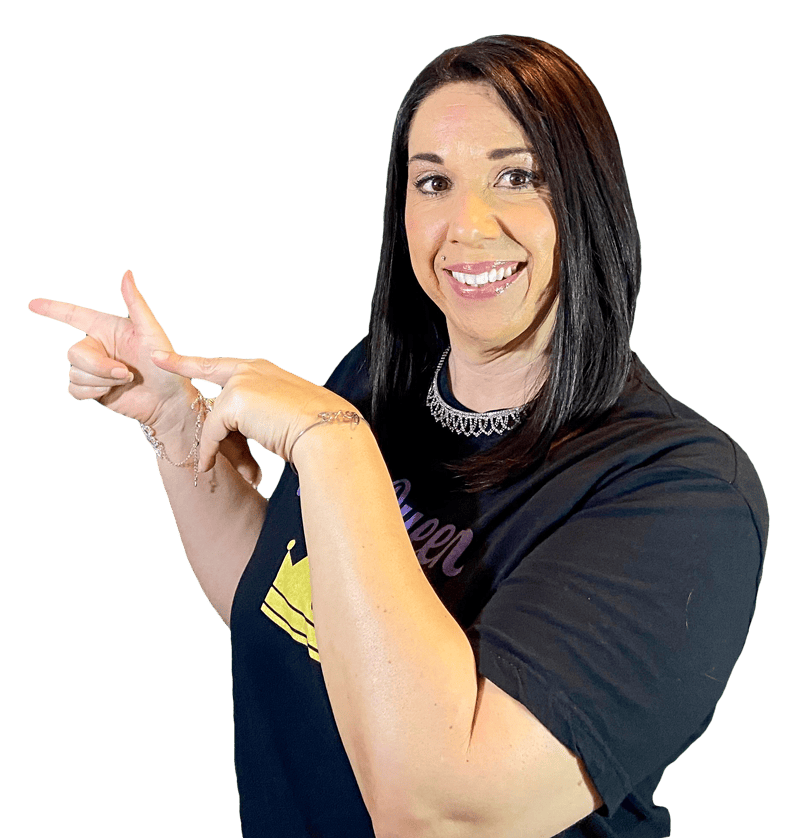 WHY THE SLOT QUEEN CHOOSES BALDINIS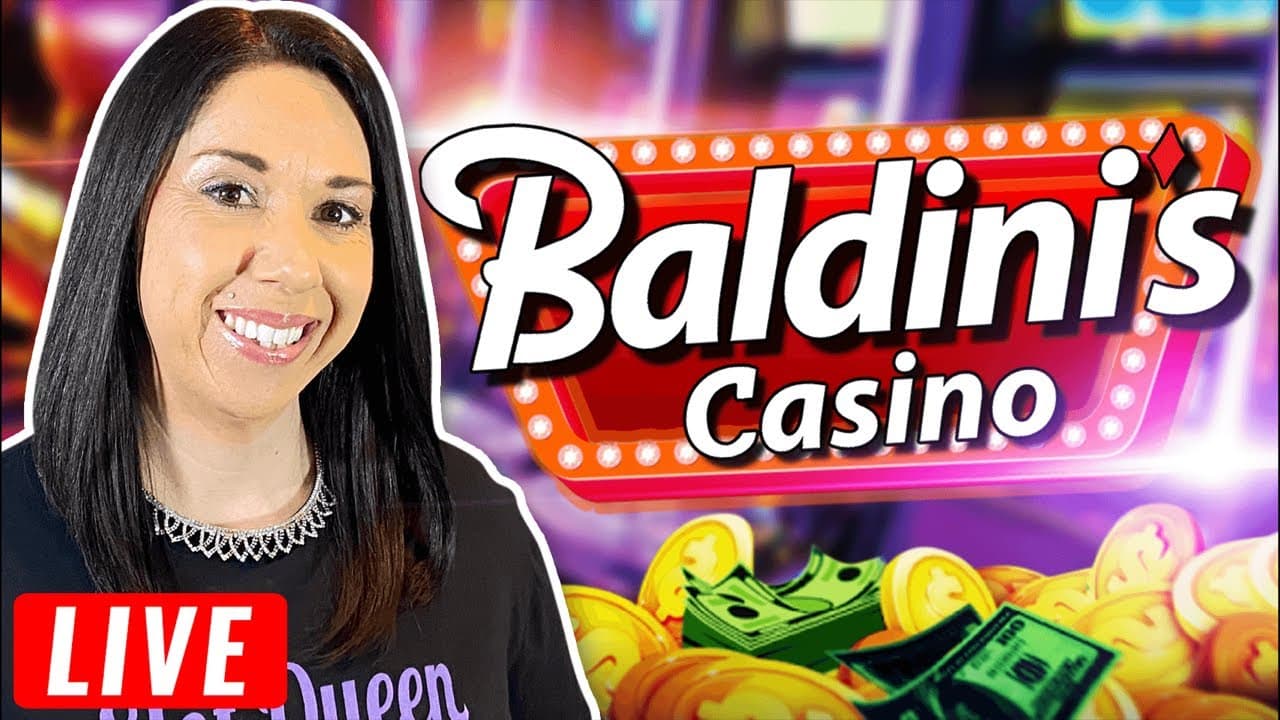 Hi! I am the SLOT QUEEN! I play slots almost every day! If you are one of my followers on YouTube or social media you know I choose Baldini's over every other locals casino in town!
I earn points faster! I redeem points sooner and I get MORE!
Baldini's points are worth more than other casino points! B Rewarded Players Club members get MORE free play! MORE cash! More perks!
Best of all, when I play at Baldini's, I do MORE WINNING!
I choose Baldini's because I get the most! You should choose Baldini's and the B Rewarded Players Club too!
Players LOVE Baldini's Because
They Earn points faster
And Redeem points for more cash, free play and perks than any other casino. They play on the best machines, enjoy great food and fun!
Points and Comps come right to their email
Our perks come to your email fast and often.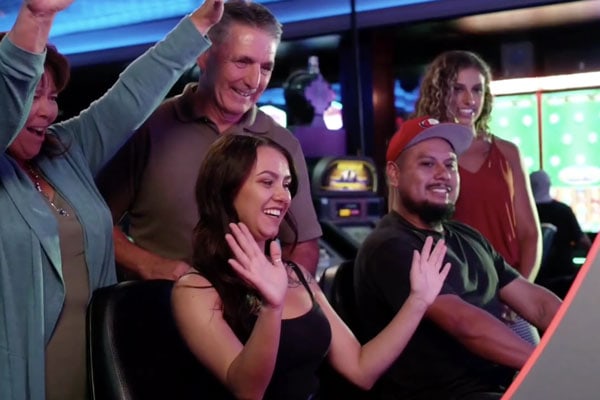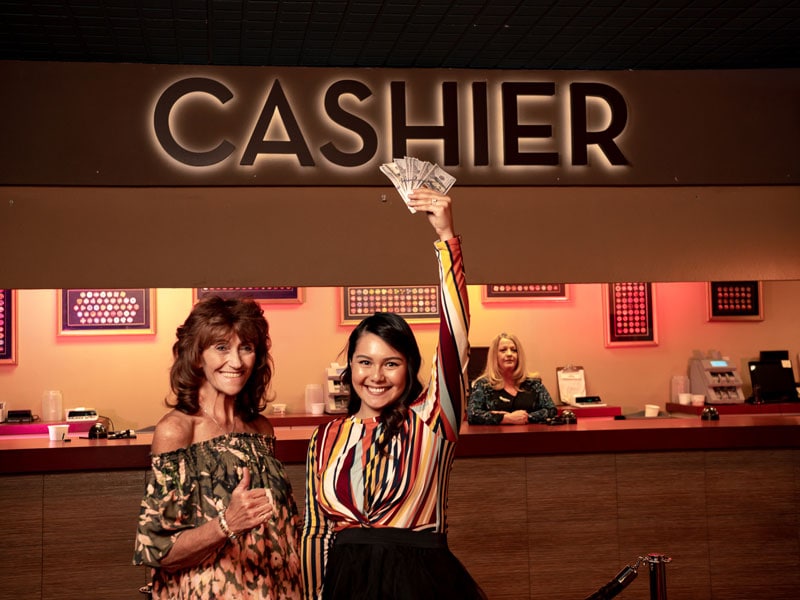 Baldini's gives back more than any other casino in Reno!
Be a Player. B Rewarded!
Don't settle. You DESERVE MORE! More Slots, More Points, More points, More Winning!
More of The Best Promotions Like the $100,000 Home For The Holidays Shopping Spree
You can easily be 50 winners are going to do all of their shopping in one day here at Baldini's! Winners will SWEEP through the shelves at Baldini's, grabbing the hottest holiday gift items, including TVs, electronics, appliances, jewelry, and much more.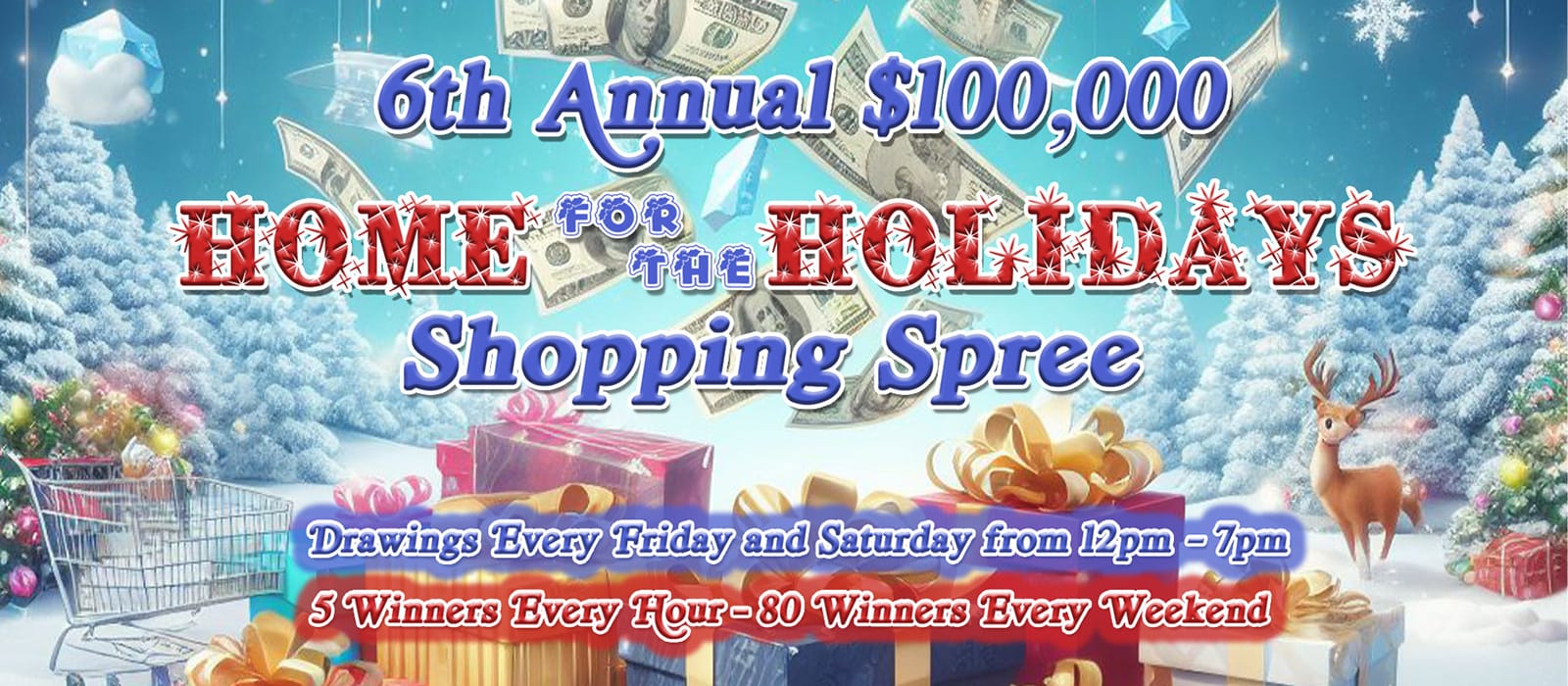 Forget coupon clipping, there's no need for dining coupons at Baldini's. Our restaurant deals offer incredibly low prices year-round, with great value from casual eateries like the Brickyard Bar and Grill, to our exquisite meals offered at the Empire Diner. Players can receive valuable  meal comps weekly!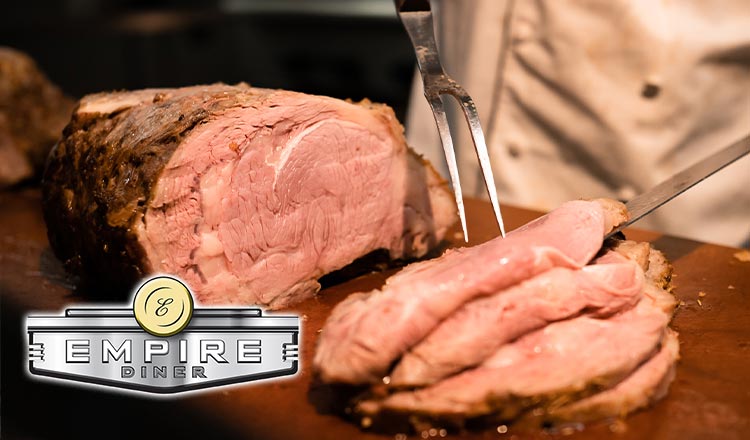 The best things happen at Baldini's.
Monthly Dates to Remember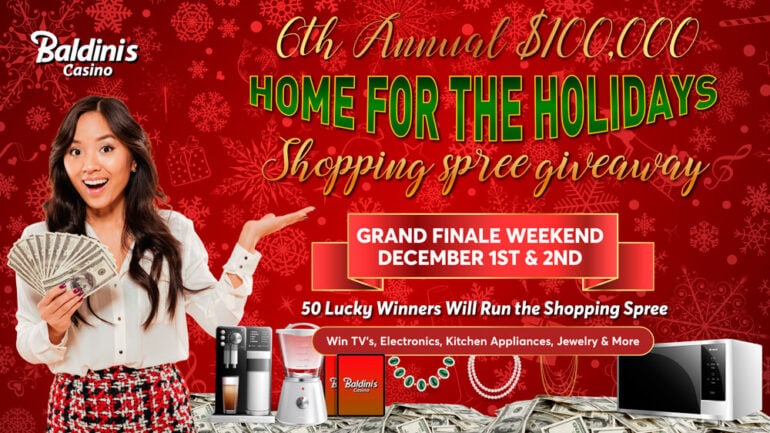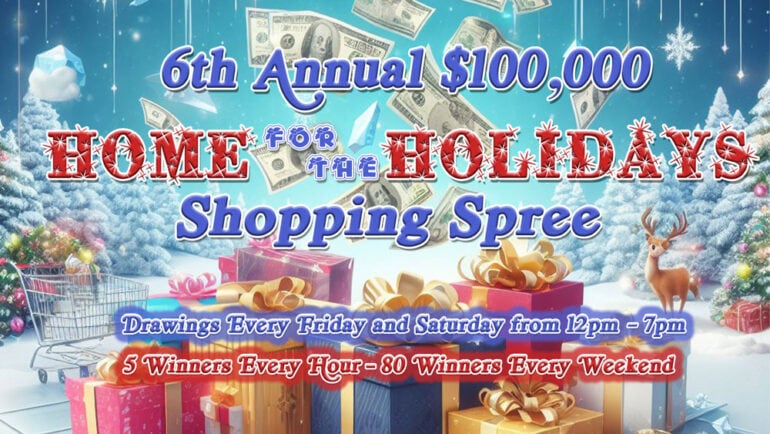 TUESDAY, WEDNESDAY & THURSDAY