Two Great Bars
Cocktail service is available on the Casino floor & Drinks can be ordered at the Bar.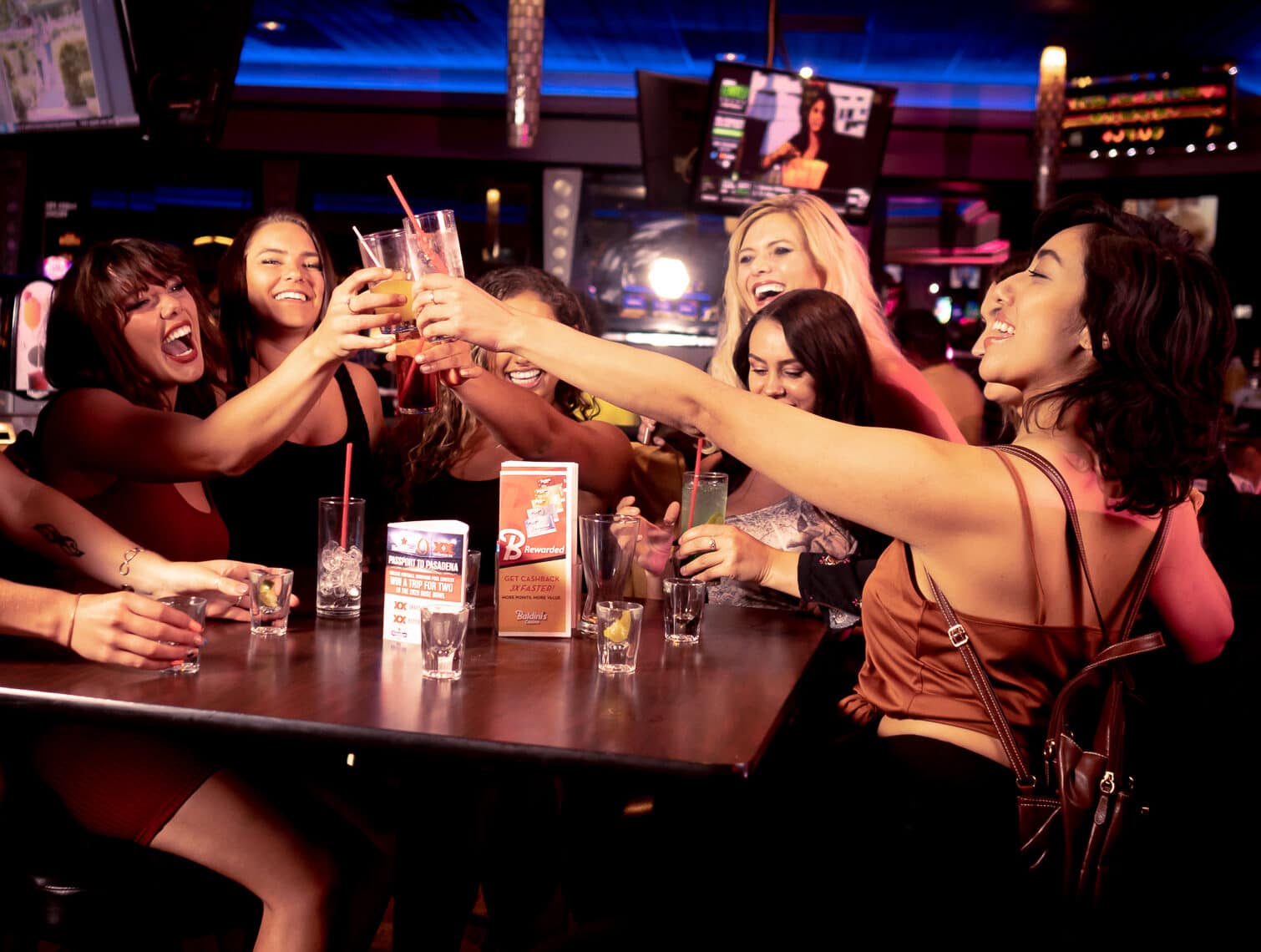 When you're wagering on the games and cheering on your favorite teams at The Race and Sports Book, our sports bars are the places to go grab a beer and some munchies. Catch all of the action on several gigantic HD screens, enjoy amazing food, and of course, have a drink! Open 24 hours a day, our Sports Bars are also a nice place to relax with a cocktail after the games are over.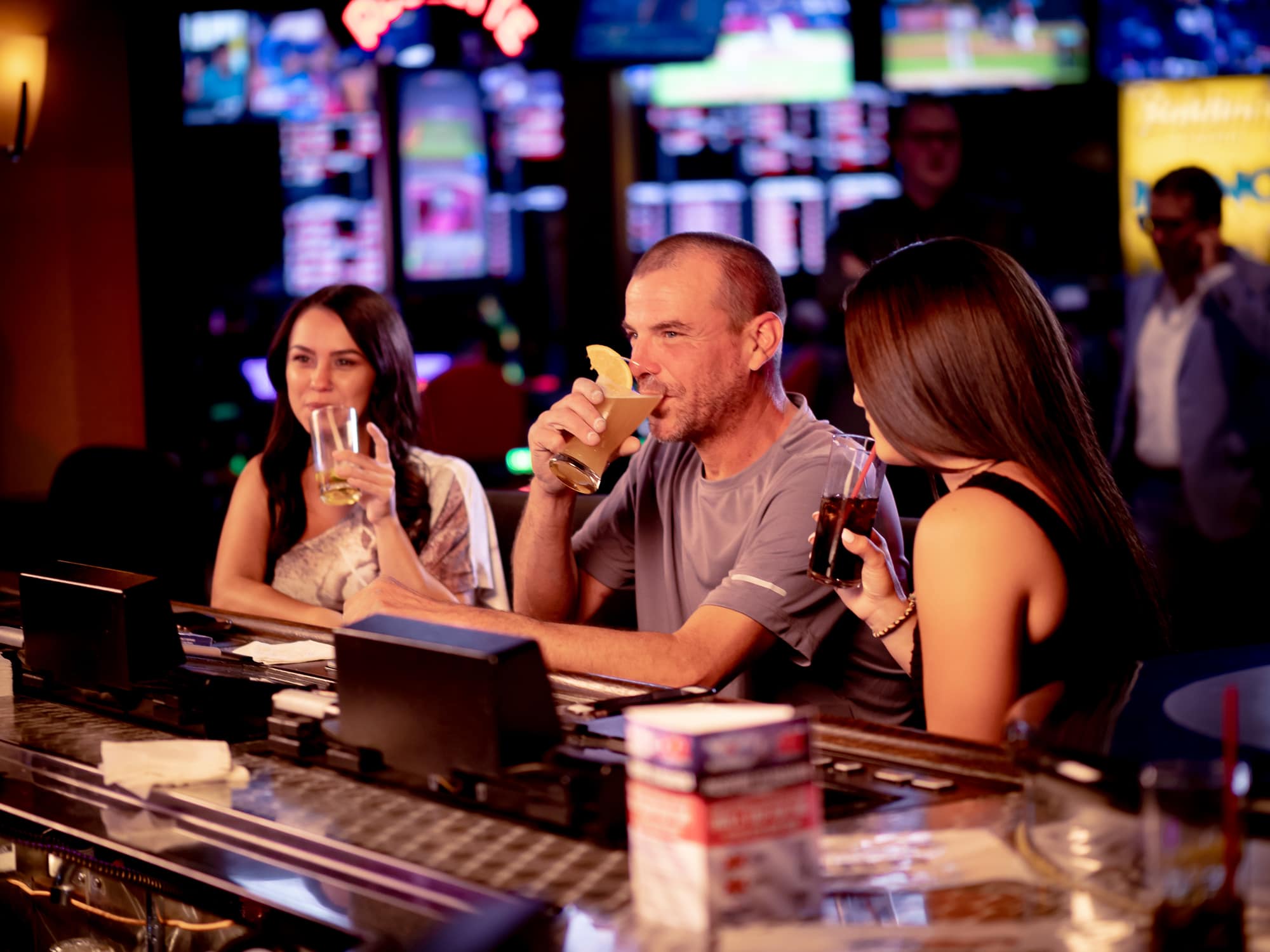 The Over Under Bar is Northern Nevada's ultimate sporting lounge experience, offering knockout drink specials and all of your favorite sporting events. Over Under is the perfect place to relax and watch a game with your family, friends, or business associates. Enjoy the casual atmosphere and well drinks, cocktails, and draft/domestic beers. Looking to take the over or under? The Over Under Bar is located directly across from Baldini's Sports Book.