Everyone LOVES Fridays at Baldini's
Every Friday starting at 5pm the Fun Friday Girls are on
the casino floor serving free shots* to our guests!
BONUS! We also give away free gifts! Here's what we are giving away this Friday:

You receive all gifts absolutely free! Just be one of the first people to Baldini's every Friday after 5:00 pm and you can claim yours while supplies last.
Baldini's Casino is the place to be every Friday for fun and excitement. Everyone at Baldini's gets a free prize for just showing up (while supplies last). Prizes change weekly and we always pick something fun to giveaway!
Plus, our Fun Friday Girls will be giving out free shots at 5 pm on the Casino floor.
Kickoff the weekend RIGHT!
SCORE A FREE PRIZE & FREE SHOTS!
Fun Friday is the perfect way to start your weekend! Head to Baldini's casino to join in on the fun. Not only will you be able to score a free prize and free shots, but you'll also get to enjoy the casino all night long. With something for everyone, you're sure to find your favorite game. Come to Baldini's this Friday for Fun Friday!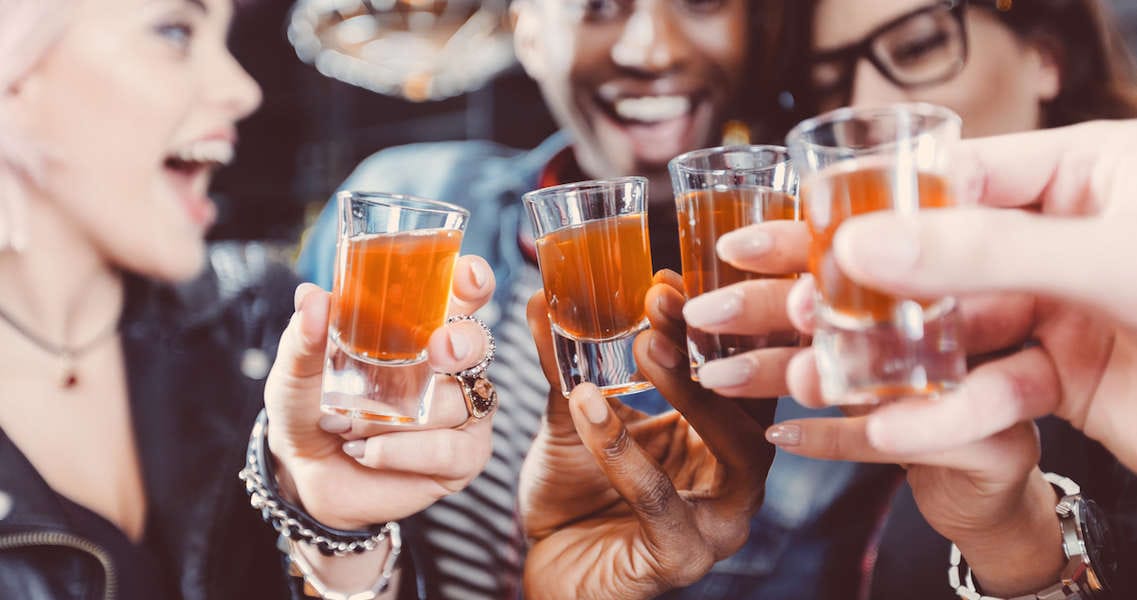 Here Are Some of The Prizes We Have coming Up In The Next Few Weeks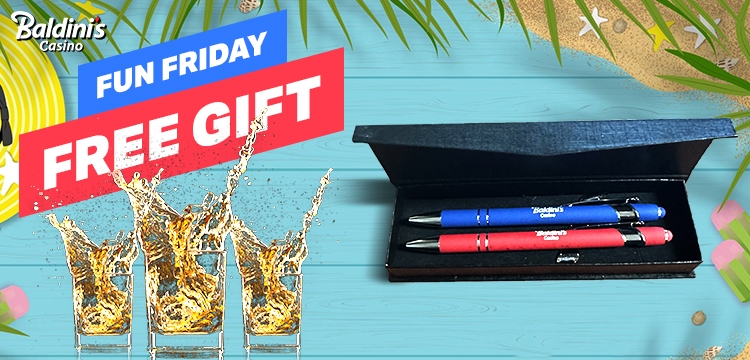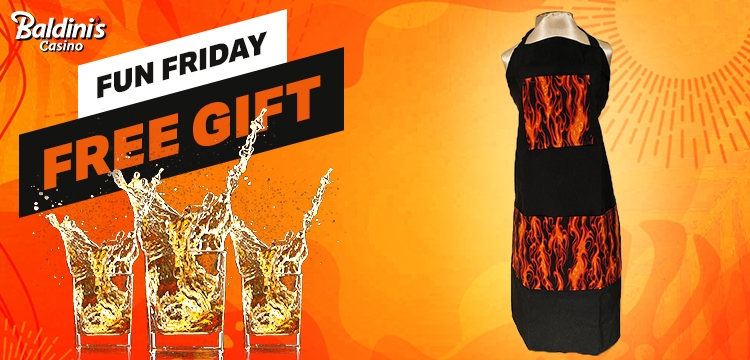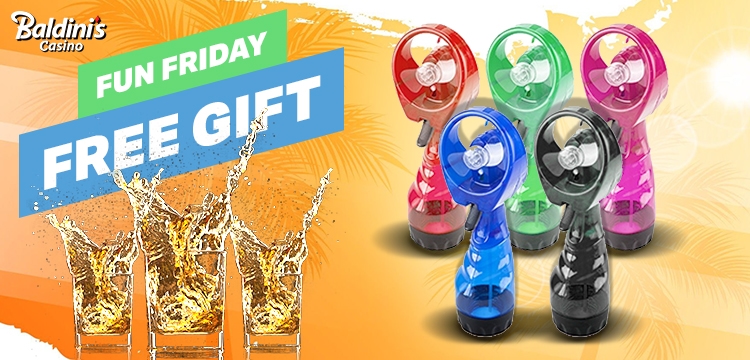 Check back here every week to see what you can win!
We love kicking the weekend off right and these prizes can be yours just for showing up.
B REWARDED PLAYERS REALLY SCORE BIG ON FRIDAYS!
If you aren't already a B Rewarded Club Member, Here is what you are missing:
1. Earn 3 times the points for every dollar you play and free slot play.
2. Our restaurants offer incredibly low prices year-round with B Rewarded Members.
3. B Rewarded Members get a ticket into some of the best gaming promotions like Tier-rific.
4. Cold hard cash!
Click below to learn more