Serving up great food 11 am – 9 pm
In A Hurry?
When you're in a hurry and need a quick snack, or a complete meal at a great price, Brickyard Grill has you covered. Located on the main casino floor, The Brickyard features a variety of tasty favorites from taco and burger baskets, to salads and breakfasts.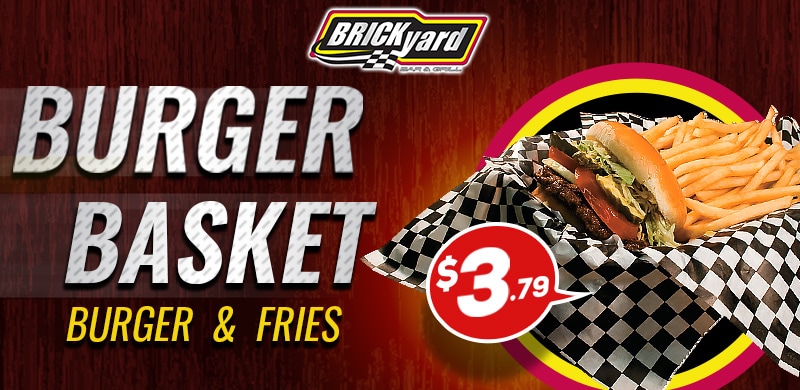 What Type Of Mood Are You In?
Whether you're in the mood for something light like fries and a beverage, or you want to pair your beers with chicken wings, at Brickyard Grill you'll always find a menu item that can satisfy your hunger.
Amazing Food
Check out all of our tasty appetizers, piled-high sandwiches and wraps, fresh salads, and mouth watering burgers and tacos.