GET READY TO DO ALL YOUR CHRISTMAS SHOPPING IN
ONE UNFORGETTABLE DAY AT BALDINI'S!
The Home For The Holidays Shopping Spree is back!
🏆 50 Lucky Winners Sweep the Shelves In The Grand Finale Shopping Spree
Join us and you could be one of 50 winners who will SWEEP through the shelves at Baldini's, grabbing the hottest holiday gift items, including TVs, electronics, appliances, jewelry, and much more.
🏅 Be a Finalist
To become a finalist, be at Baldini's on Fridays and Saturdays from noon to 7pm, where 5 winners will be called every hour. Each winner receives a Free Play Prize of $50 and a coveted entry into the Grand Finale Shopping Spree!
🎟️ You Are Guaranteed Entries
Want to increase your chances? Be here every weekend!
80 winners are picked every weekend! They get $50 in FREE PLAY and are automatically entered to be one of the 50 finalists.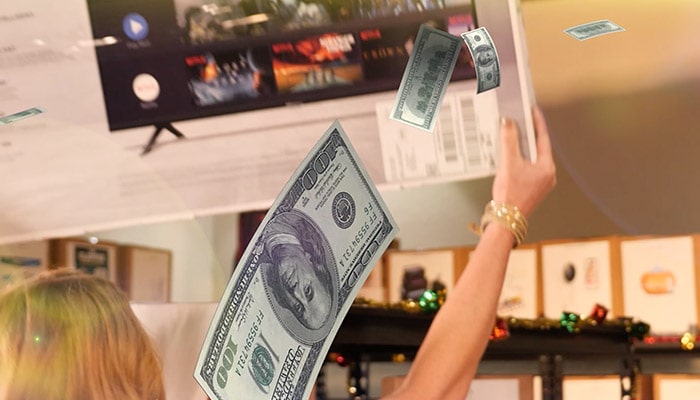 💰 Your Play, Your Entries
Your play earns you entries every weekend in November. That's right, simply by enjoying your time with us, you're getting closer to your holiday shopping dreams.
💸 80 Winners Every Weekend
We pick 80 winners every weekend! Each of them receives $50 in FREE PLAY and is automatically entered for a chance to be one of the 50 finalists.
🔥 Hurry, It's On
The excitement is building, and you don't want to be left out. Start earning entries now through December 1st – you'll receive one entry for every 100 points earned. Plus, enjoy a 5x entry boost on Fridays and Saturdays.
THE GRAND FINALE SHOPPING SPREE IS JUST ONE PART OF BALDINI'S HOME FOR THE HOLIDAYS PROMOTIONS!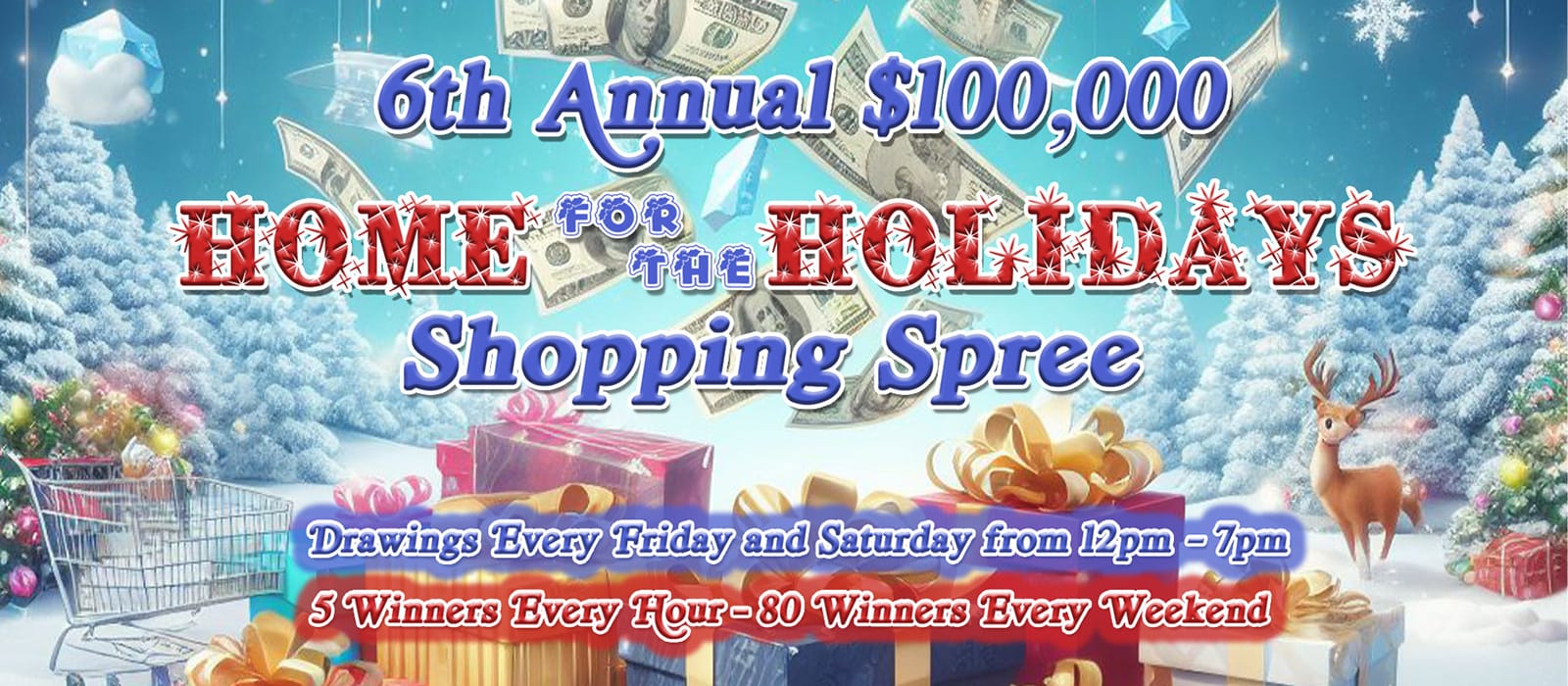 Our Annual $100,000 Home For The Holidays Promotions are back starting in November! 
Win Cash & Free Play Nearly Every Day This Holiday Season!
We are giving away cash and free play almost every day of the week from now until Christmas!
Win a Shopping Spree!
You could be one of the 50 winners who get to experience an unforgettable shopping spree on December 1st and 2nd!
Super Stockings and Gifts!
We love to give gifts during the holidays! Who knows what we will find to give our players next!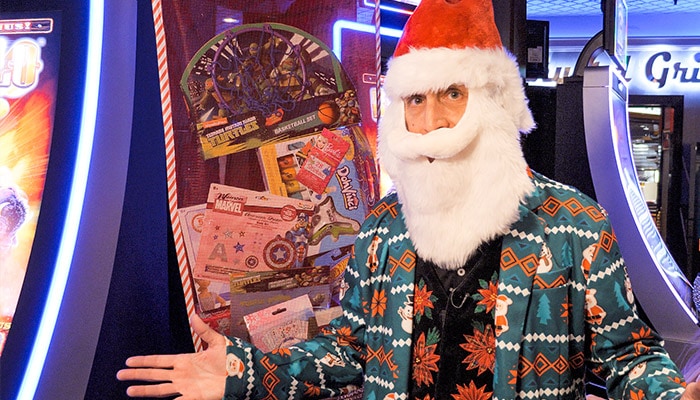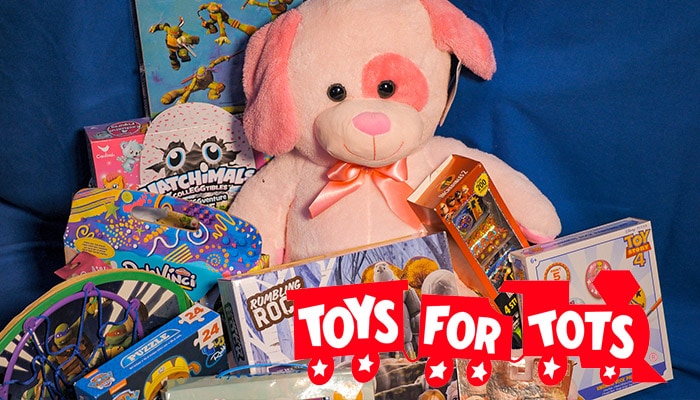 FUN FRIDAYS!
We are amping up our Fun Fridays for the holidays with extra cash and free play bonuses on top of free shots and gifts!
Toys For Tots Free Play Promotion
Also coming this Holiday season, we will be doing our annual toy drive. Watch our Facebook and Instgram channels for the announcement! Donate a toy and get Free Play!
Follow us on Facebook for even more chances to win this Holiday Season!
It's time to make your holidays truly Unforgettable!"
Monthly Dates to Remember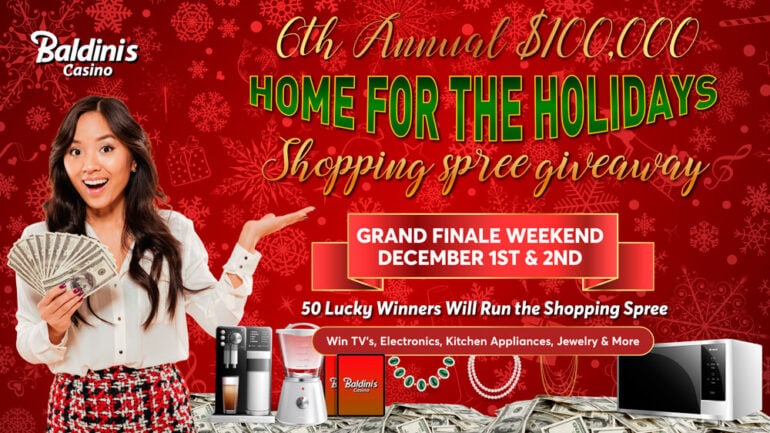 TUESDAY, WEDNESDAY & THURSDAY