THE BEST THINGS HAPPEN AT

Reno and Sparks Nevada Casino Guide
We steadfastly remain aware that every single day you make us possible!
We know that there are other casino options around us. Our only mission is to pay it back and do everything possible to make you feel welcomed and to ensure your time spent with us is perfect!
But should you be curious about other options in the Sparks and Reno gaming market,  we are making it easy for you to see what's out there.
Of course we also want to make it easy for you to  find your way back to Baldini's Casino.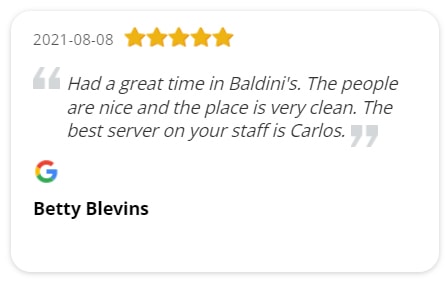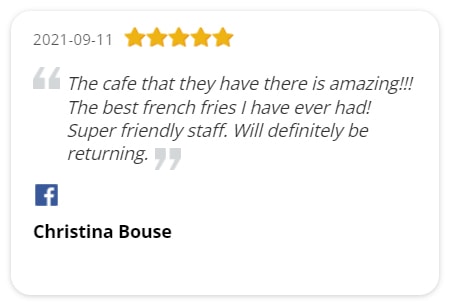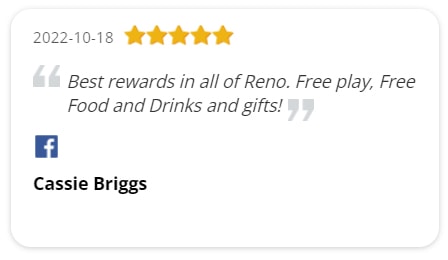 Western Village Inn & Casino
815 Nichols Blvd,
Sparks, NV 89434
Only 2.4 miles away via Glendale Ave and McCarran Blvd. from Baldini's.
Click Here for directions.
Sierra Sid's Casino
200 N McCarran Blvd,
Sparks, NV 89431
(775) 359-0550
2.3 miles away via McCarran and Rock Blvd.
Click Here for directions.
Baldini's Casino has remained a favorite gaming and entertainment destination for locals year after year. If you have been coming in over the 36 years that we've been open in Sparks/Reno, we love you! If you are new and joining us for the very first time, come on in and welcome home! You'll soon discover our generous B REWARDED Players Club, stellar events, and fabulously delicious and affordable food! Gamblers and fun seekers make us the center of the action!
You see, we are in a circle and surrounded by other good casinos, so think of Baldini's Casino as being in the middle of that circle of choices. Like a wheel, we are the hub and the other clubs spread out around us like spokes. The Nugget Casino lies just to the north of us on the south side of I-80.  Now, if you keep going that direction, northward and go on pass I-80, swing westward and you'll hit Rail City. Western Village lies farther up that way, but it is in the other direction, northeast down I-80 and just off McCarran Boulevard. Grand Sierra is due west of us a few blocks away as the crow flies. Keep heading out that way and the Gold Dust Casino turns up.
Baldini's Casino, join us and find out what the fun is all about! Good things happen at Baldini's!
Just Another Reason Why The Best Things Happen at Baldini's