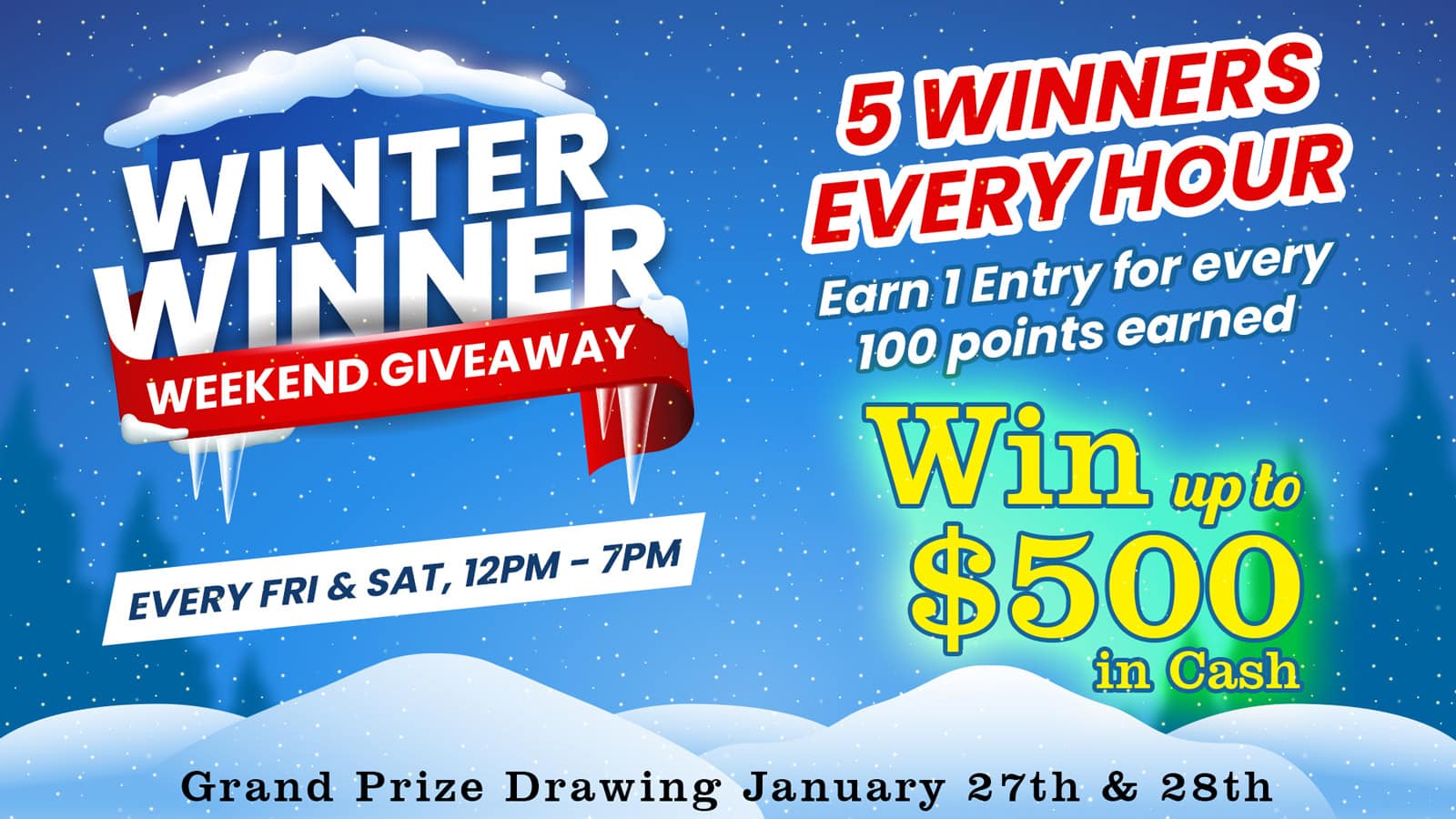 WINTER WINNER WEEKEND GIVEAWAY
80 Winners Every Weekend! 
5 WINNERS EVERY HOUR have a shot at $500 in FREE CASH!
10 GRAND PRIZE WINNERS HAVE A SHOT AT $2,500 IN FREE CASH!
Don't miss out every Friday & Saturday in January, Play and Win in the Winter Winner Weekend Giveaway.
Drawing from 12pm – 7pm every Friday & Saturday. 5 winners every hour will be selected to choose a prize off our giant game board, and win the value of the prize selected. With a top prize of $500 in Cash, you'll want to be one of the eighty winners each weekend. Earn entries all month long with 1 entry for every 100 points earned with 5x entries every Friday and Saturday.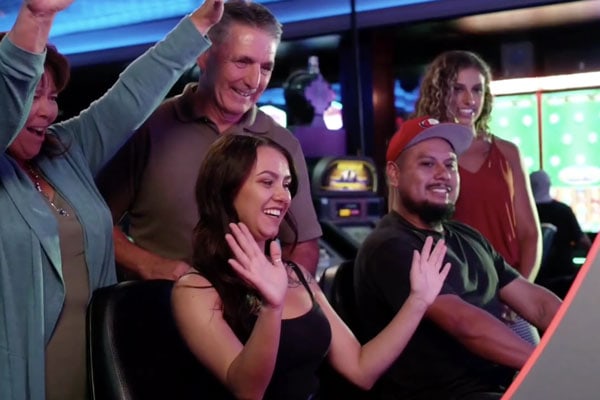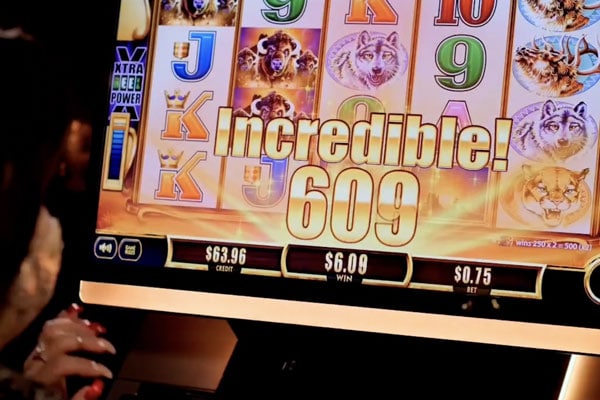 Grand Prize Weekend January 27th & 28th
Make plans to be here on the final weekend of January. In addition to our hourly winners from 12pm – 7pm, starting around 7:15pm, we will call ten additional winners each night. Each of the ten Grand Prize Winners will get to select 5 prize pieces off our giant game board and win the aggregate amount of the five prize pieces selected. That's up to $2,500!
Just Another Reason Why The Best Things Happen at Baldini's