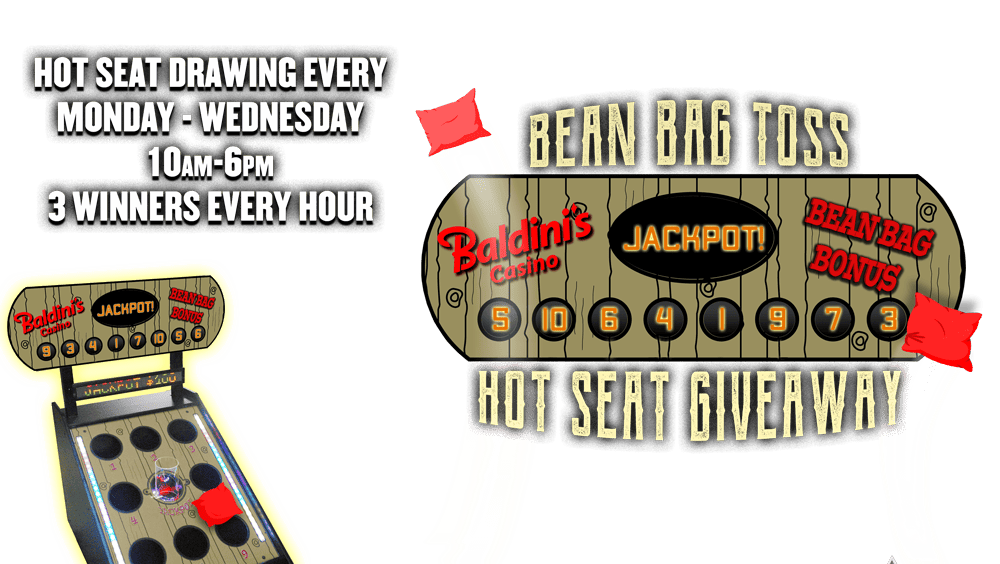 THE POPULAR BEAN BAG BONUS HOT SEAT GIVEAWAY
The POPULAR BEAN BAG BONUS HOT SEAT GAME on Mondays, Tuesdays and Wednesdays in August
Three lucky winners will be chosen every hour from 10am-6pm to play BEAN BAG BONUS where players will be guaranteed instant Free Play Prizes up to $100 in Free Play by TOSSING BEAN BAGS INTO PRIZE SLOTS ON THE BEAN BAG TOSS BOARD GAME!
If you hit the JACKPOT PRIZE SLOT ON FIRST TOSS—-YOU WIN $100 IN Free Play. Everyone is a Winner! Simply be actively playing with your B Rewarded Players Card inserted into a slot machine at time of drawing.